The "Someone Like You" Gallery #1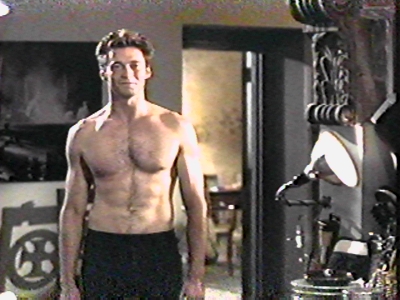 Because this site is "image-prolific" it's best viewed if
your browser does NOT compress the graphics.
Please note that the images herein are the property of their related motion picture/ television concerns, and are displayed here ONLY as a tribute to Mr. Jackman, an acknowledgement of the films and television appearances he's been in, and for the enjoyment of his fans.
The following images are from the movie preview trailer.
This page was updated on: Sunday, June 17, 2001
(There are about 10 pictures in this gallery, so it may take a while for all of them to load.)
On to "Someone Like You" Gallery #2
See Also MKH's "Logan/ Wolverine" Galleries
---
Other Hugh Jackman Sites

This RingSurf - Hugh Jackman Ring site
is owned by MKH
Previous 5 | Previous | Next | Next 5 | Random Site | List Sites
Although the images are copyrighted by their prospective movie, print, & video companies,
the layout of this website and it's other content are Copyrighted by MKH 2001 (unless noted otherwise).

View My Guestbook
Sign My Guestbook

Videos featuring Mr. Jackman and referred to at this site were procured from: Amazon.com and Blockbuster.com, and local video stores.
Other items were secured from: E-Bay.com. The images produced herein were developed by MKH with the Snappy Video Snapshot hardware and software, and the Paint Shop Pro 6 software.
Dynamic Drive DHTML code library
Visit Dynamic Drive for free, original DHTML scripts and components,
all of which utilize the latest in DHTML and JavaScript technology!